Personal Self-Defense TASER Training Announcement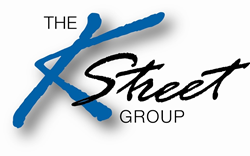 Take charge of your personal safety

LEBANON, N.J. (PRWEB)
September 20, 2021
In light of today's increasingly violent climate, the criticality of self-defense is striking. As dynamics of environments regularly change, and uncertainties quickly arise, it is imperative to be extensively prepared when these unexpected situations surface.
The K Street Group recognizes the importance of self-defense, which is why it is offering more than a dozen taser certification courses to anyone seeking personal safety skills and knowledge. The course is three hours in duration and covers a wide-range of topics, including taser safety, proper taser utilization and operation, the use of force continuum, personal self-defense, and security situational awareness.
These courses additionally incorporate an interactive element that enables students to apply acquired knowledge in a real-life manner by participating in deployment exercises with the taser device against an inanimate, stationary target. As safety remains the foremost priority of The K Street Group, its courses will never involve deployment of the taser at others to demonstrate its effectiveness; this behavior is strictly prohibited, as these devices are designed for discharging under duress.
Taser instruction will be provided by K Street's Chief Operating Officer, Robert Aromando, as well as one of its K9 and Tactical Training Academy lead faculty members, Daniel Doyle, both of whom are certified taser instructors.
Due to overwhelming demand from security professionals, citizens, college students, victims of previous violent encounters, and others, courses convene at various times on weekdays and weekends, in an effort to ensure attendance is convenient and attainable for all interested parties.
The K Street Group strongly encourages persons of any background to partake in taser certification as a means to protect themselves and loved ones with less worry and more confidence. Upon successful completion of the course material, individuals are qualified to safely carry a taser for self-defense purposes in the state of New Jersey and New York. As an authorized reseller of taser products, K Street can assist certified students with purchase options.
Now is the time to start living fearlessly. Visit The K Street Group online today, or contact Robert Aromando at [email protected], or by telephone, 908-200-7344 X312 to register for this potentially life-saving opportunity.
Share article on social media or email: