DealerAddendums.com Set to Attend Digital Dealer Conference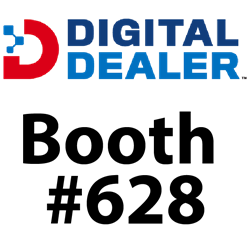 We are so pleased to finally get to see our dealerships and new faces in person at Digital Dealer 2021! See you all in Vegas Oct 12-14.- Carol Wetzel, SVP DealerAddendums.com

FRIDAY HARBOR, Wash. (PRWEB)
September 23, 2021
DealerAddendums.com is set to attend Digital Dealer Conference October 12-14th in Booth Space 628. Carol and Allan, DealerAddendum.com's founders, are super excited to see dealership leads face-to-face for the first time in two years.
Now in over 800 dealerships, DealerAddendum's unique SaaS platform allows dealerships to easily create, manage and print addendums on blank labels right at their dealership. During the show and at their Booth #628, Carol and Allan are eager to share their new DA Installer APP and platform features with both current and new car dealerships. They also look forward to meeting directly with group administrators looking to standardize their dealerships' addendum programs.
DealerAddendums provides the only integrated SaaS platform for new and used vehicle dealers to automate the otherwise arduous process of creating compliant, professional and accurate addendums. This subscription service allows dealers to quickly and easily design, manage and print the legally required information about dealer-added vehicle options and features, which today drive a large percentage of dealer profits. DealerAddendums innovative platform and app are currently used by 800+ car dealers across the US and Canada, Guam and Belize.
Share article on social media or email: